the writer's nest


The Writer's Nest is a nurturing space to settle in, dive deep, and commit to starting and finishing creative projects…
I offer 1:1 in-person & remote mentoring sessions for creative writers of all ages.
Contact me for information & availability✍️
What writers who play on the page at the Writer's Nest have to say:
"Karen Benke is a wonderful friend and great teacher. Her positive outlook on life inspires my writing every time we meet. Writing with her at the Writer's Nest in Florence was one of the highlights of my trip this summer and I hope to do it again in the future."
-Tony Bear, student
"Writing with Karen has given me time to create stories and endless poems, as well as opportunities to read my poetry at small events and to write with her in Florence, Italy. Since I started writing when I was eight, I have expanded my curiosity and creativity and learned to escape the standards of school-based writing, and to think on the page."
-Ava Isabelle, student
"Thank you so much, Karena, for your sweet hospitality and for sharing your beautiful space with me.
I know you understand what the mind, body, and spirit of an artist is."
-Brooke Milano, jewelry artist: Owner, West Village Tribe International and Handmade: Florence, Italy
"The Writer's Nest sits in my favorite location in Florence…on the top floor with a balcony, a view of the Duomo, and the city's rooftops, the Writer's Nest offers a chance to reflect and to be expressive on the level with the sky and the clouds. The space itself is just as dreamy and floats above the city in its own calm. Karena Benke, who created the Writer's Nest, is one of the warmest and kindest. I recommend the Writer's Nest to anyone looking for inspiration, motivation, or just a quiet space for contemplation."
-Sarah Alexander Leslie, fiction writer/memoirist: Liguria, Italy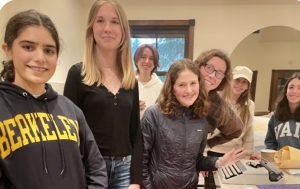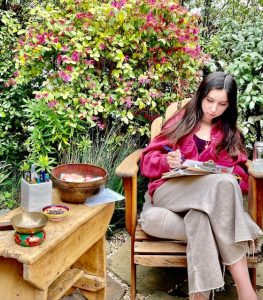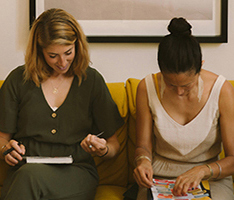 A little more…
I've been at the writing game for a while and offer encouragement while structuring manageable deadlines that aren't terrifying.
As a writing guide / mentor I meet each writer where they're at and assist those who want to start and complete projects as they move their writing toward publication. I've studied with many generous teachers along the way and am familiar with the monkey mind tricks of avoidance, doubt, fear, and procrastination. My approach is experimental, intuitive and backed by graduate degrees in writing and intuition medicine. I've been told I'm kind, fun to write with, motivating and inspiring…