Books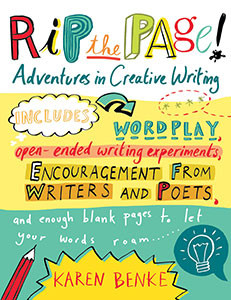 (Roost Books/Shambhala, 2010; 246 pgs; $14.95; ages 8 and older)
A go-to guide of wacky writing experiments guaranteed to get kids of ALL ages to reach for a pen or pencil. Notes of Encouragement are written to young writers from Annie Barrows, Lemony Snicket, Gary Soto, Avi, Patricia Polacco, Naomi Shihab Nye, Betsy Franco, Elizabeth Singer Hunt, Karen Cushman, and Lewis Buzbee… Homeschooling communities choose RTP! for its playful approach. Elementary school teachers use RTP! for engaging prompts and mini lesson plans. College level instructors keep RTP! around to de-traumatize incoming freshman. Education Departments include it on reading lists for pre-service teachers. Translated into Russian, Korean, and Chinese.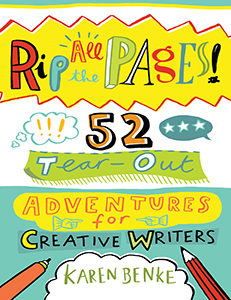 (Roost Books/Shambhala, 2019; 52 pgs; $12.95; ages 8 and older)
"Rip ALL the Pages! is a super-rad book packed with smart, engaging, challenging writing prompts that are sure to stoke the creative fires in writers of all ages!"                         -Kate Schatz, NY Times bestselling author of Rad Girls Can!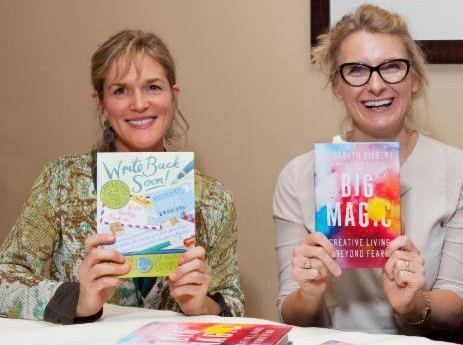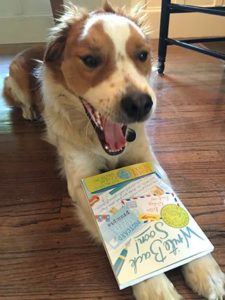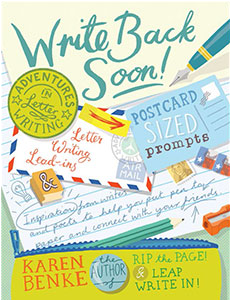 Write Back Soon! Teacher's Guide (meets Common Core Standards for 6th grade) PDF HERE
(Roost Books/Shambhala, 2015; 240 pgs; $16.95; ages 12 and older)
"WBS! inspires us to write from the heart and not just with our fingertips flying across the screen… Thanks for the wonderful examples of letter writers far and wide." -Monica Brown, author of Pablo Neruda: Poet of the People
Contributors include Neil Gaiman, Ruth Ozeki, Jane Hirshfield, J. Ruth Gendler, Natalie Goldberg, Ava Dellaria, Jon J Muth, Wendy Mass, Claire Dederer, Gary Snyder, Alison Luterman…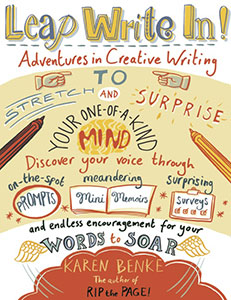 (Roost Books/Shambhala, 2013; 282 pgs; $16.95; ages 10 and older)
"LEAP! gives young writers permission to explore the illogical, the heartspace, the wilderness of imagination. The clear, compelling writing adventures pull down any guard, any walls you might have in order to release the unexpected within."     -Betsy Franco, author of Falling Hard: 100 Love Poems by Teens
Chinese edition also available.
 If you're interested in a signed copy of any of my books, contact me.